Villa Alamanda
Of all the villas in all the islands in the Caribbean, there can be few with a location to rival Alamanda Villa. Sitting on the crest of Mount Pleasant Hill, this lovely peaceful house gives the most spectacular panoramic views imaginable over the turquoise waters of Admiralty Bay and its nearby beaches and it will be hard to drag yourself away from the comfortable terraces that surround the villa.

The grounds extend to a quarter of an acre, with a wonderful array of tropical plants and shrubs. The entire outside surroundings are really well equipped with loungers, chairs, dining table, a large gas barbecue and a good size pool - all can be enjoyed in sun or in shade under the veranda. The open-plan living/dining area has vaulted ceilings and is furnished to a very high standard and features a modern kitchen with an excellent range of equipment for your dining needs.

Alamanda has three large bedrooms, all of which are ensuite - two on the ground level, either side of the lounge for privacy, and the third is at a lower level. Alamanda Villa is a home not a house and there is a real difference. This would be a superb place to spend time on the beautiful island of Bequia with some wonderful walks in the area. The excellent collection of local restaurants, shops and a choice of beaches are about 5-10 minutes' drive away and, while renting a jeep would be advisable, taxis are easily arranged at a moment's notice.

The villa sleeps six in great comfort but special rates are available for couples.
Gallery
1 / 20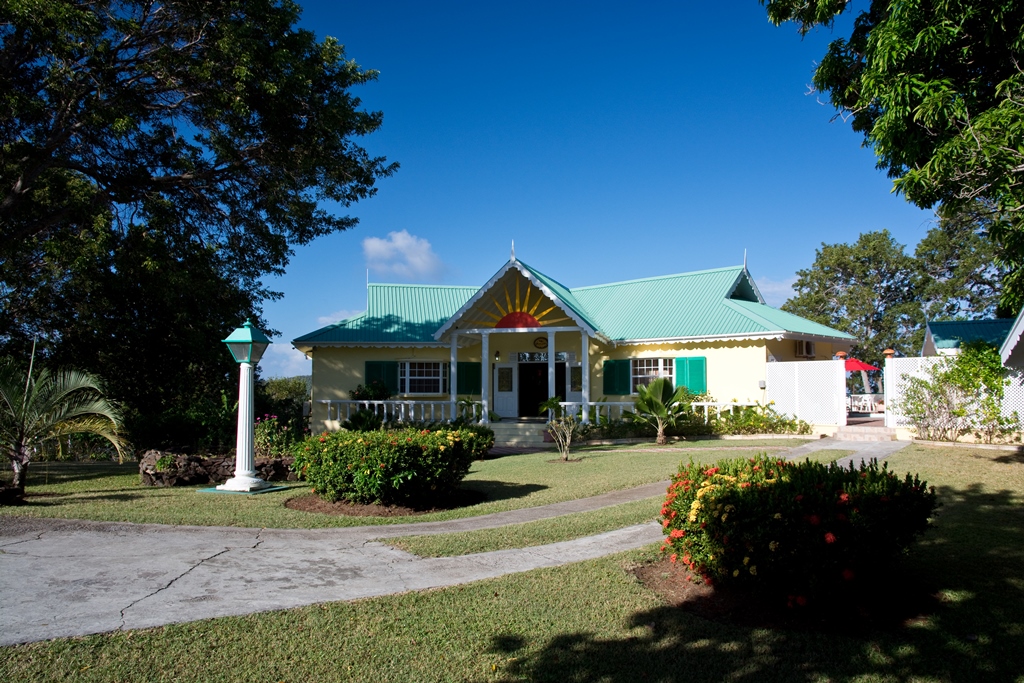 Alamanda from the front driveway
2 / 20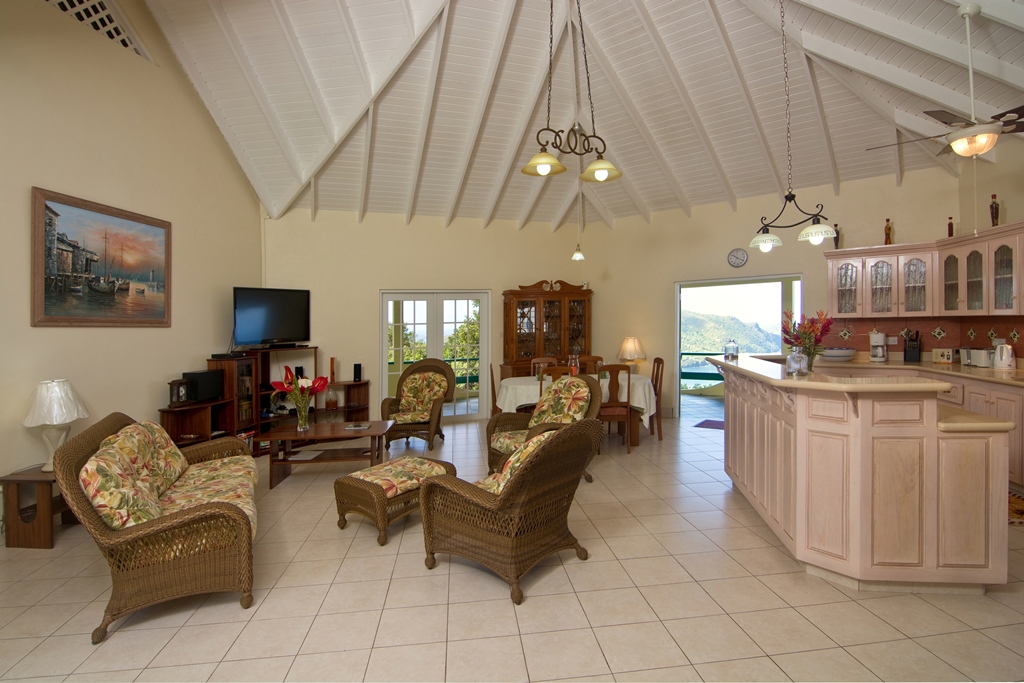 The light and airy living room
3 / 20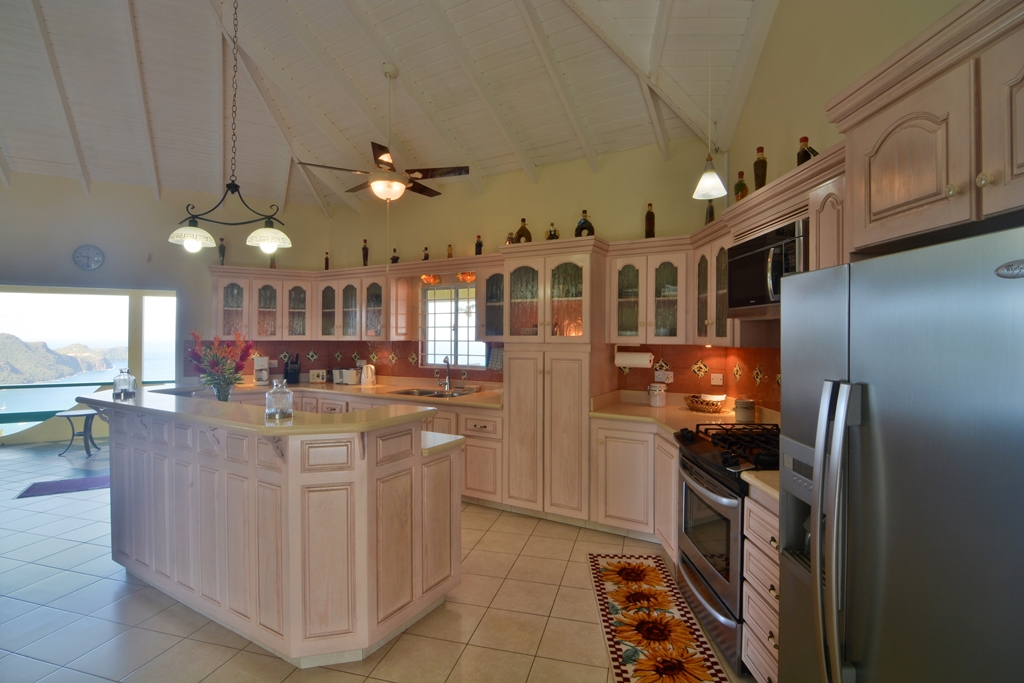 The kitchen at Alamanda
4 / 20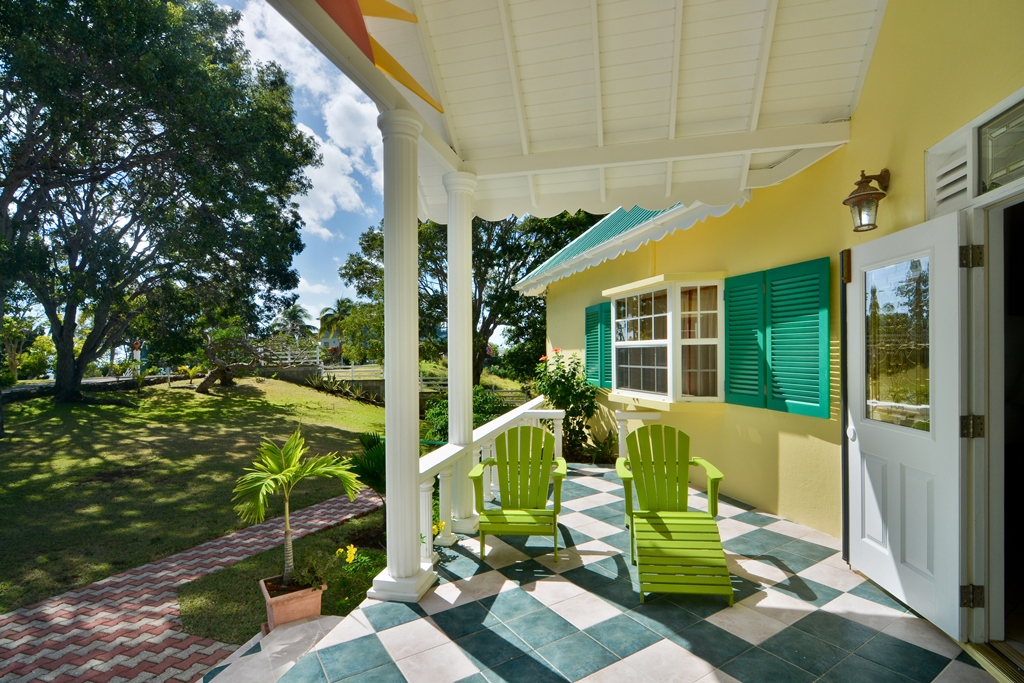 The front porch
5 / 20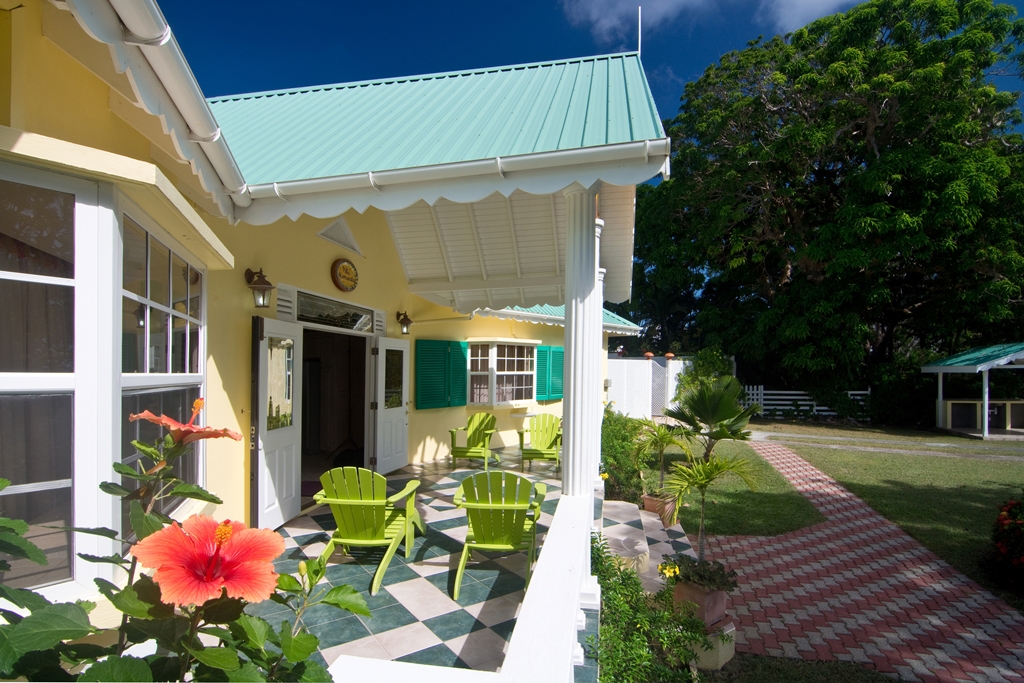 The front porch
6 / 20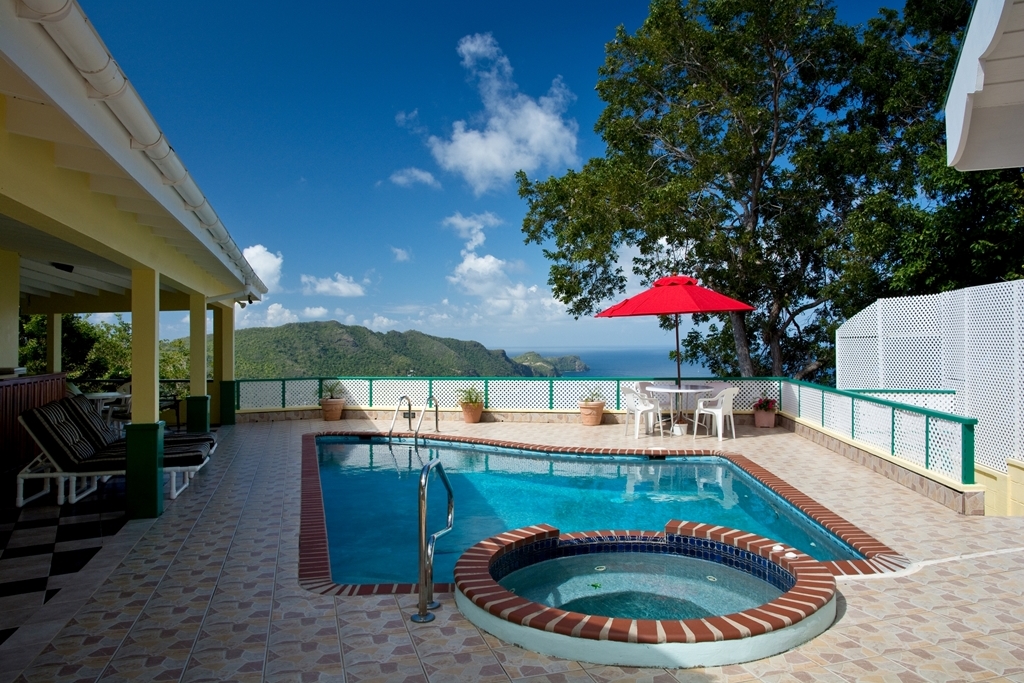 Alamanda's beautiful private pool
7 / 20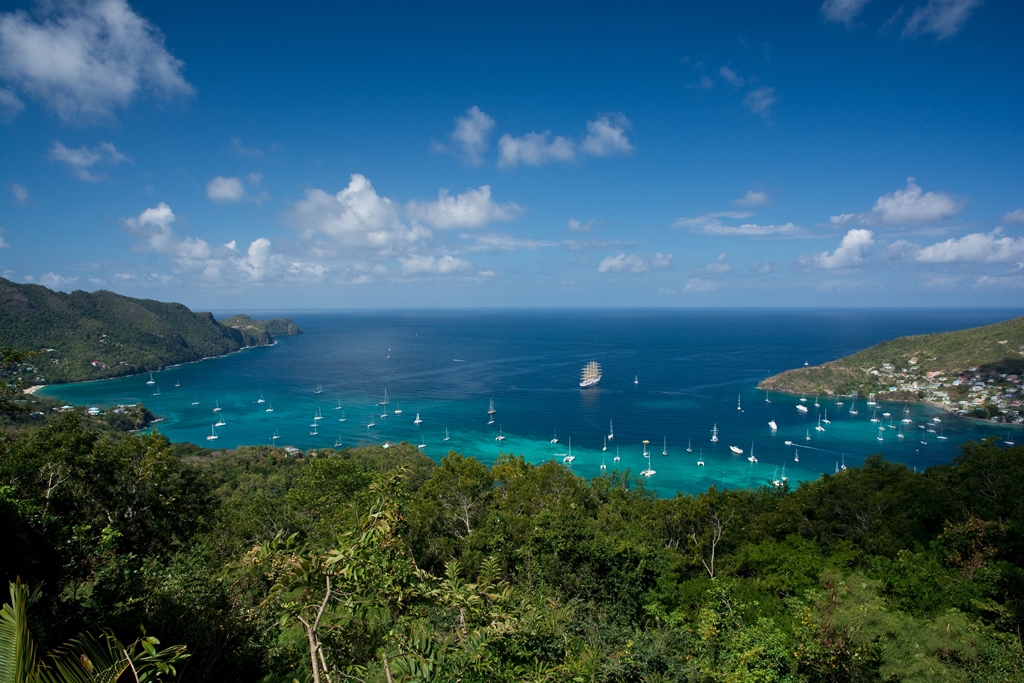 Looking down on Admiralty Bay from the terrace
8 / 20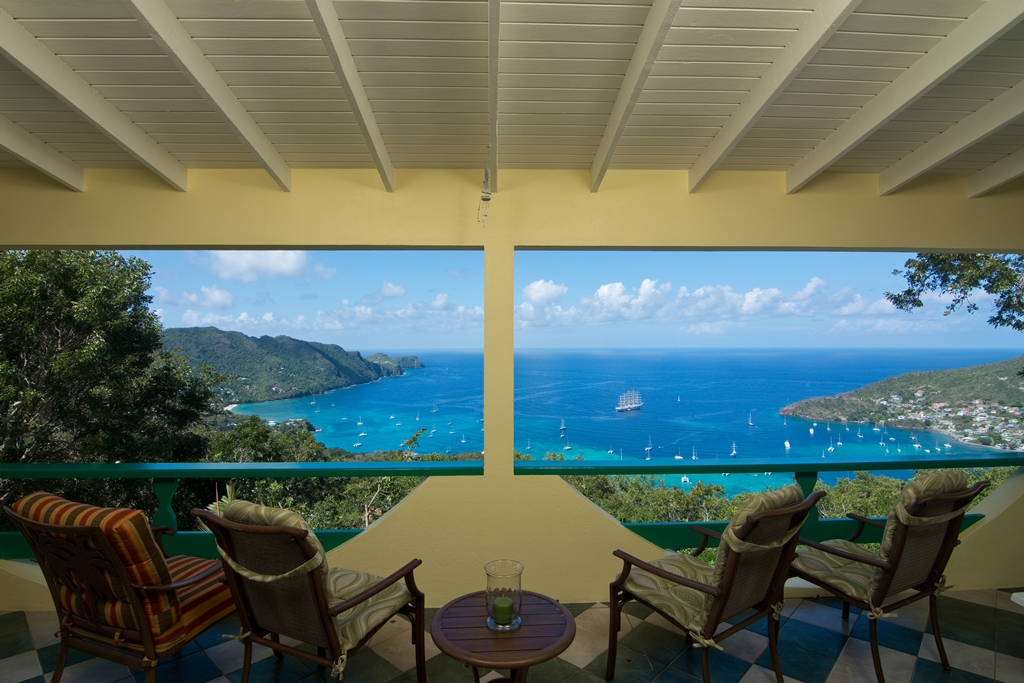 The finest views from the terrace
9 / 20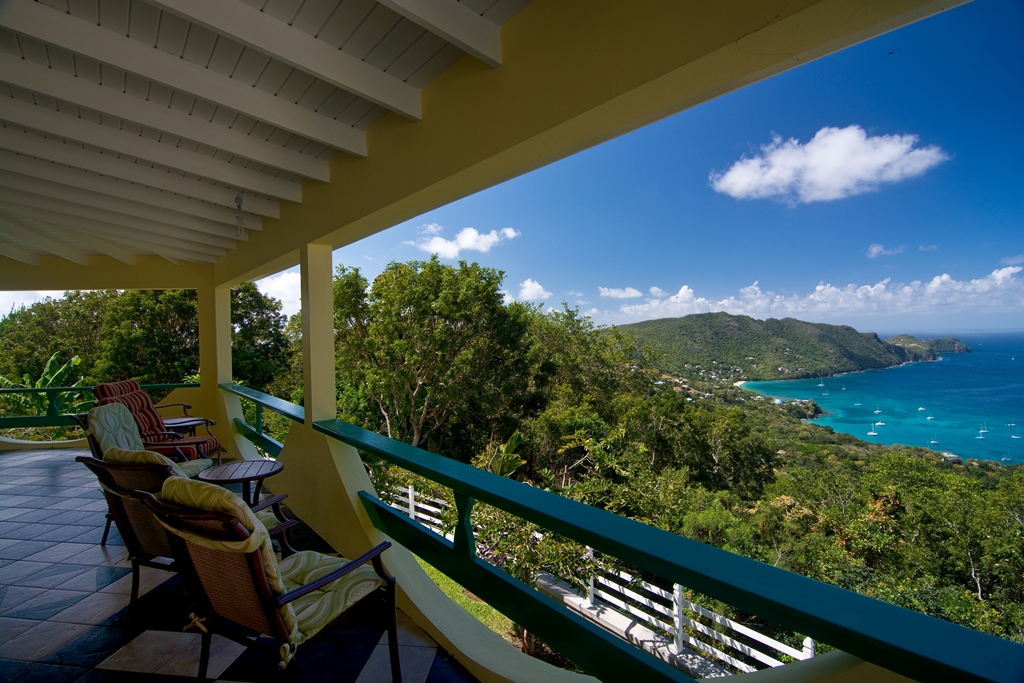 Further views from the terrace
10 / 20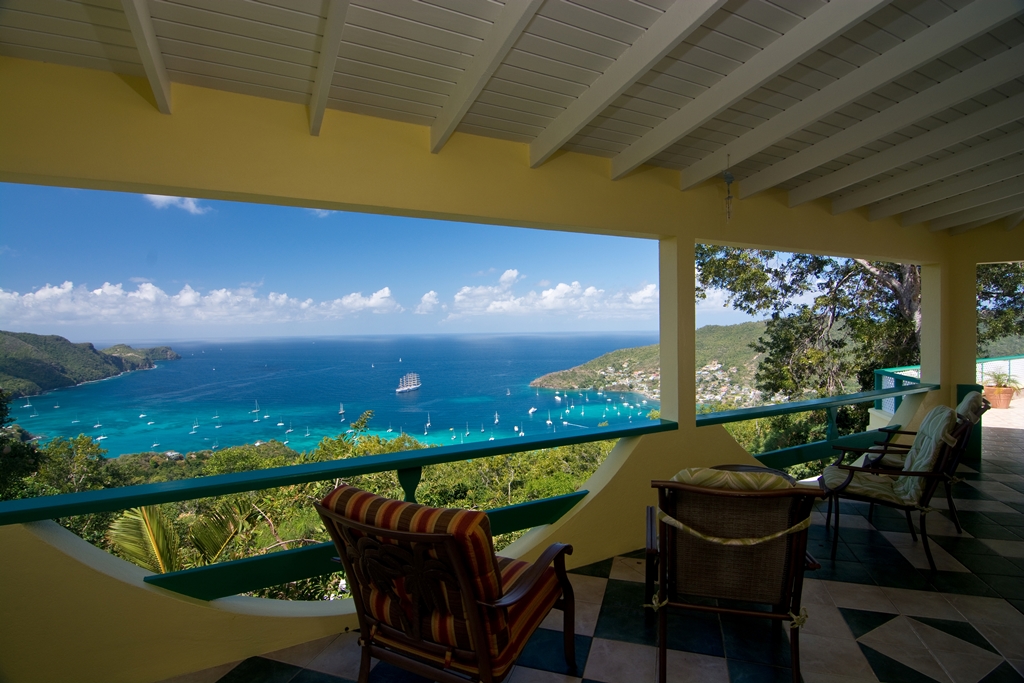 Further views of Admiralty Bay
11 / 20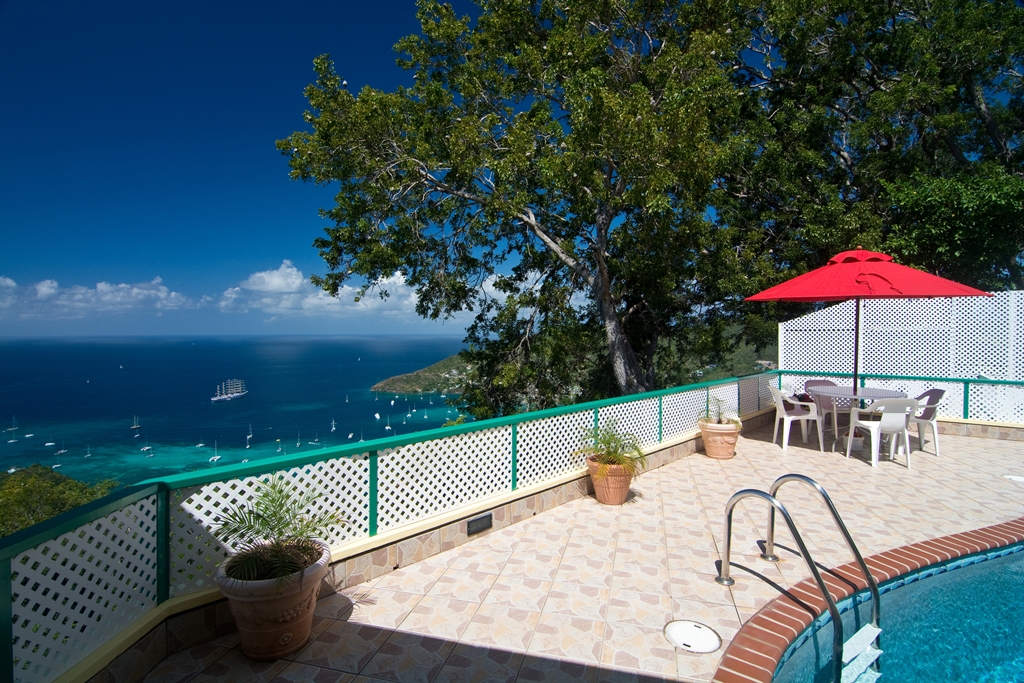 The pool deck overlooks the harbour too
12 / 20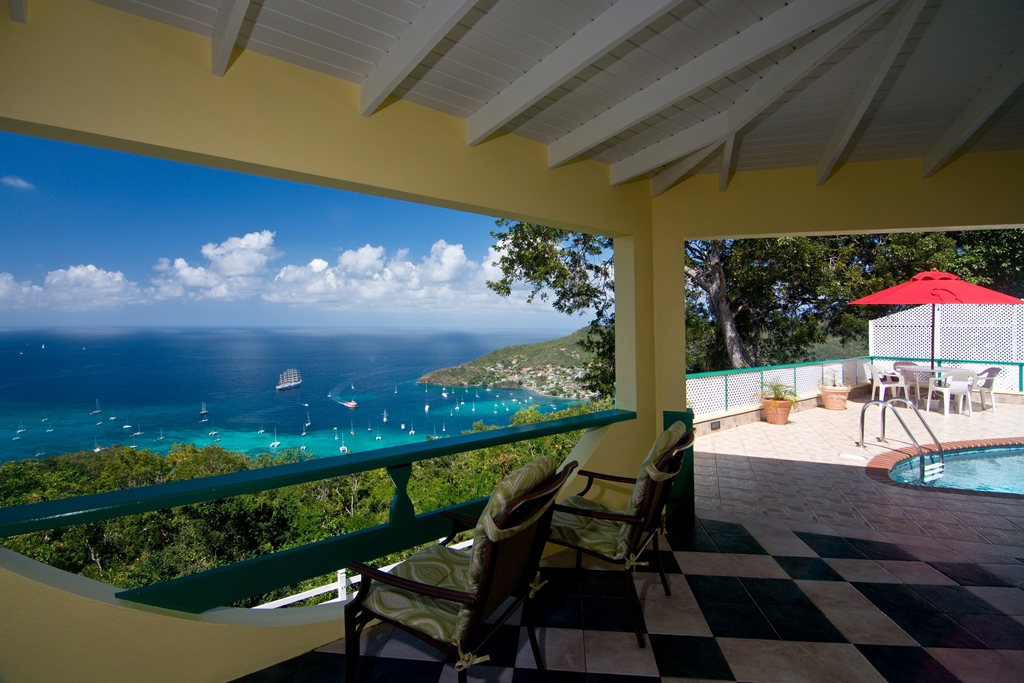 Why even leave Alamanda?
13 / 20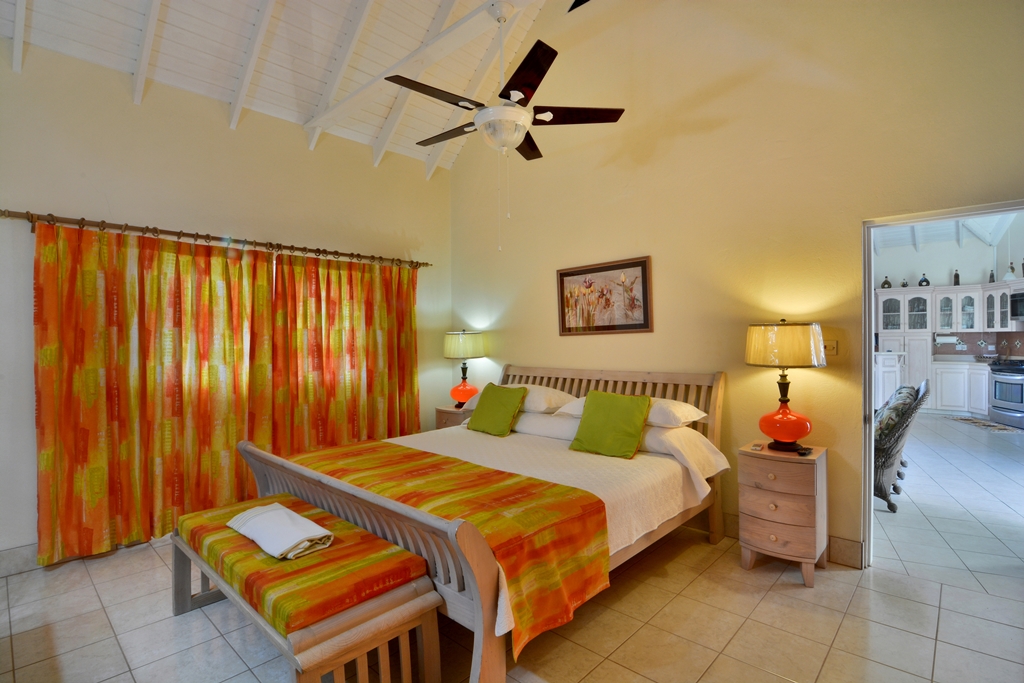 Bedroom one - curtains closed
14 / 20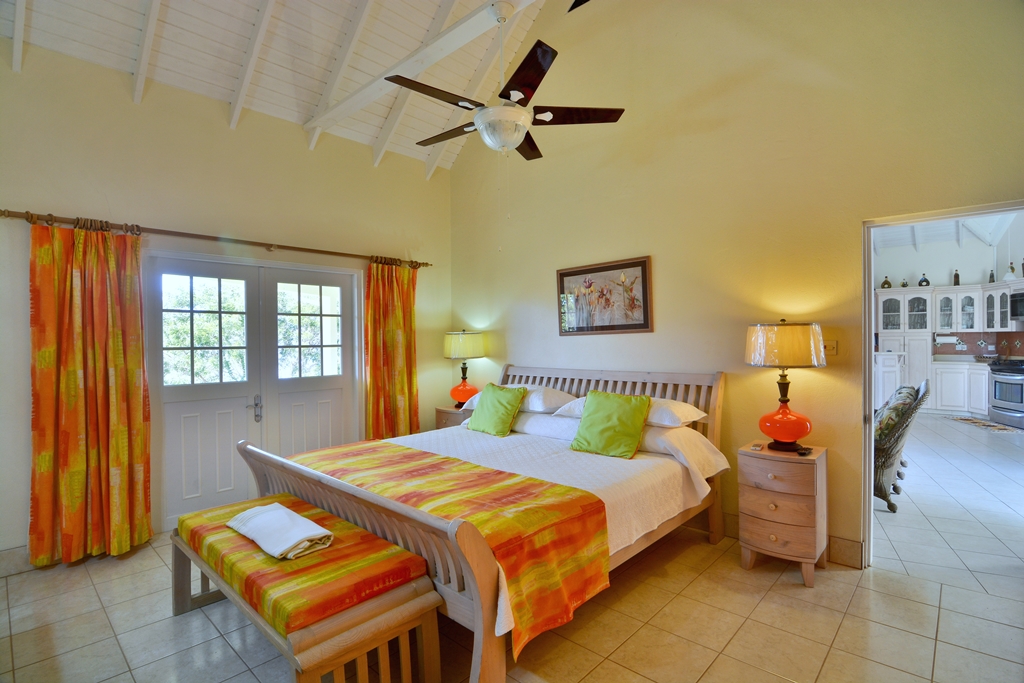 Bedroom one - curtains open
15 / 20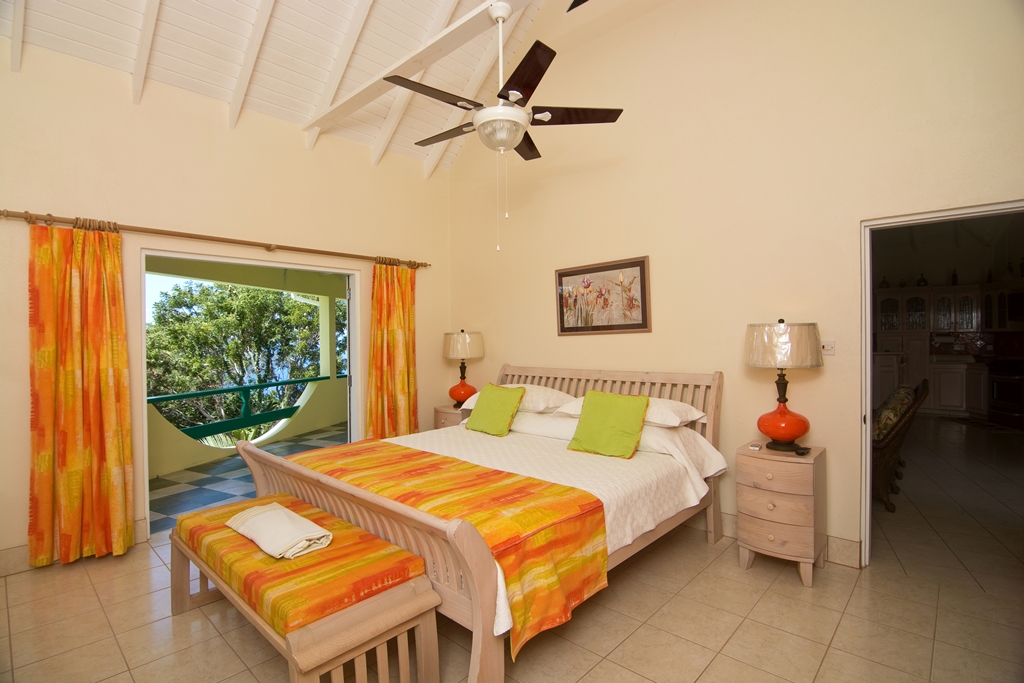 Bedroom one - doors open to the view
16 / 20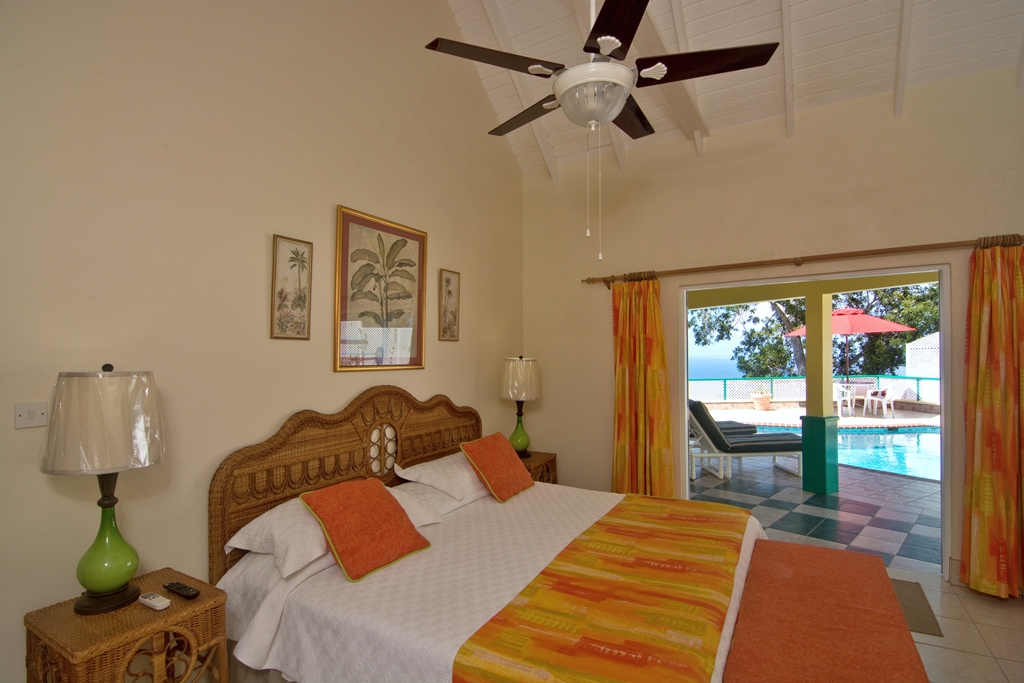 Bedroom two opens onto the pool deck
17 / 20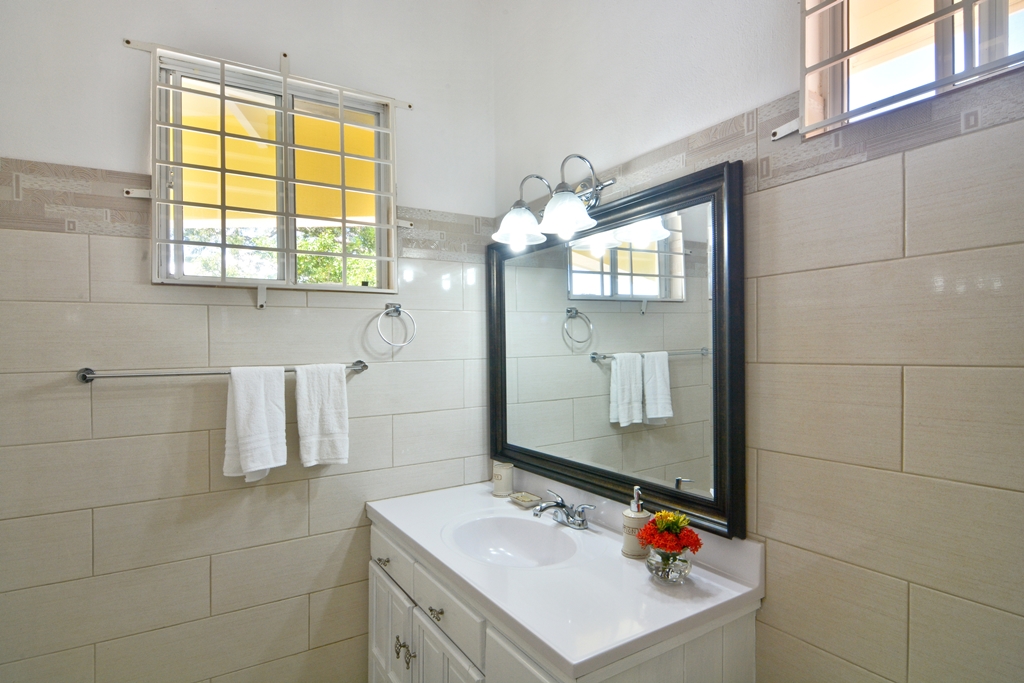 Each bedroom has its own bathroom
18 / 20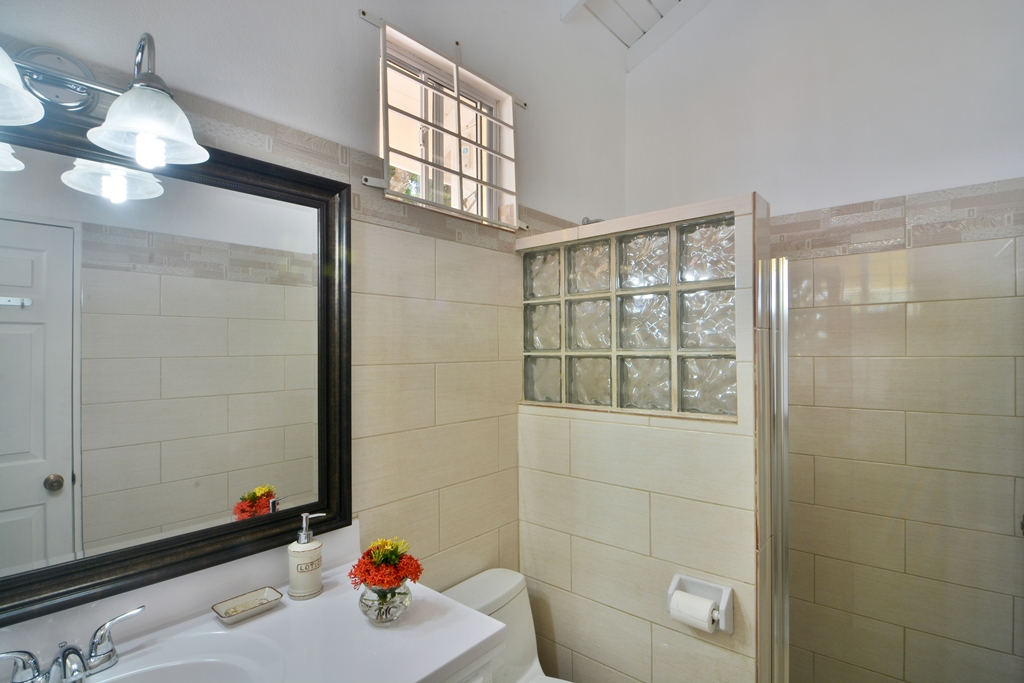 Each bathroom has its own shower
19 / 20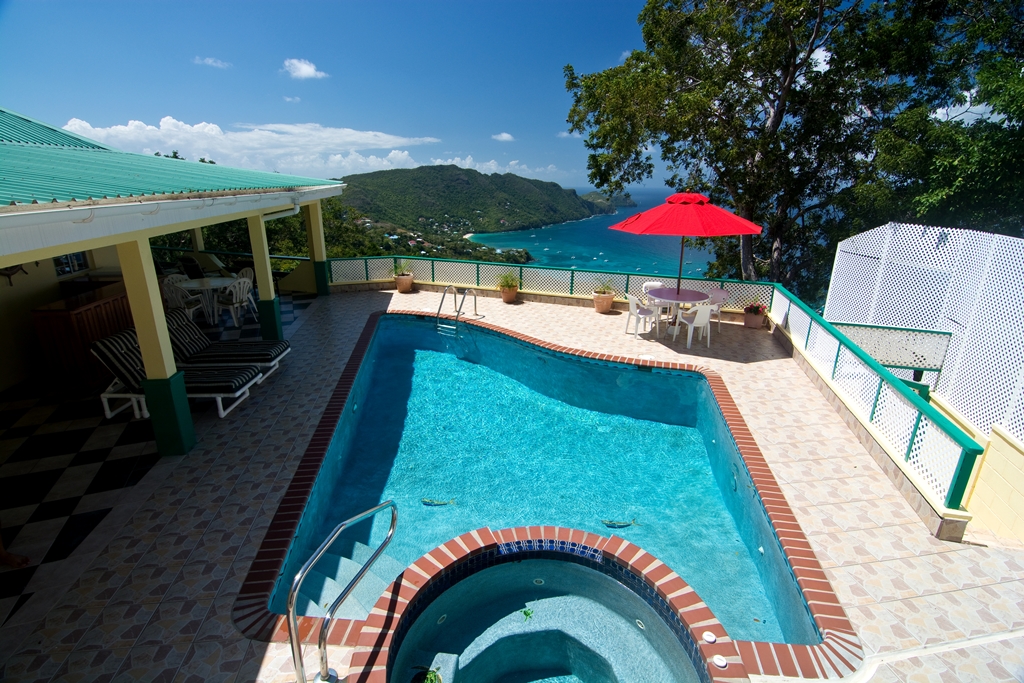 The pool, jacuzzi and pool terrace
20 / 20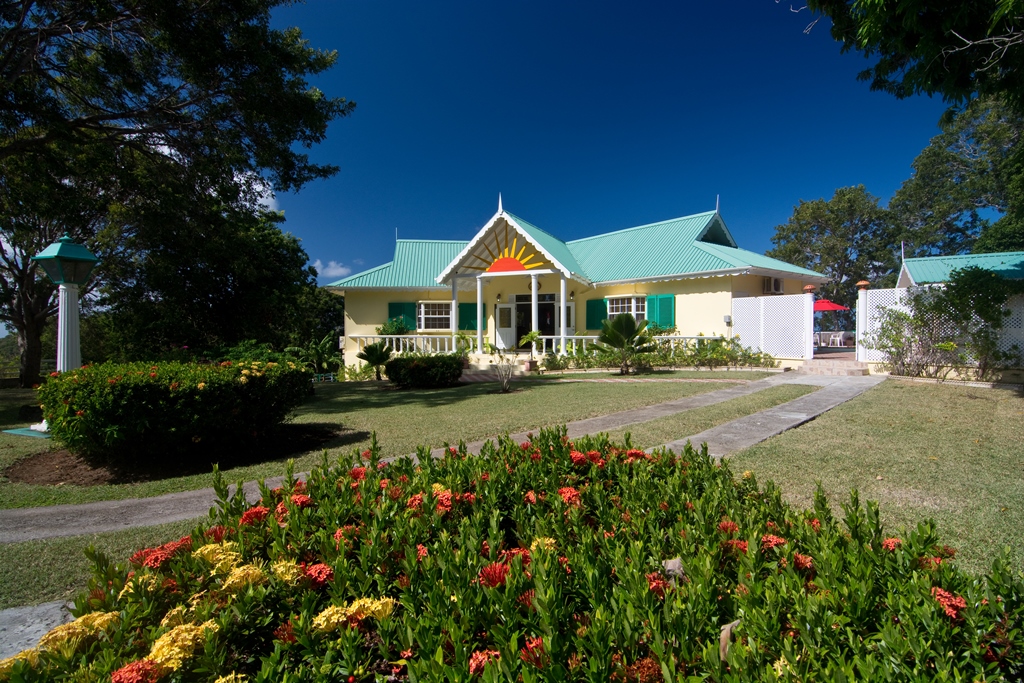 Alamanda's peaceful garden setting
❮
❯
About Bequia
Bequia (pronounced Beckway) is a small but enchanting Caribbean island about 100 miles west of Barbados and 10 miles south of St Vincent.

Visitors come here because Bequia provides a taste of old world Caribbean charm together with great scenery and fantasic beaches.

You will also find an excellent selection of bars and restaurants catering for all tastes - all within a few minutes of Alamanda.

When you're not just enjoying the view of Admiralty Bay from Alamanda, your entertainment options include the Turtle Sanctuary, a cruise on the wooden schooner Friendship Rose, hiking amidst Bequia's lush tropical countryside - or just sitting by the harbour watching people go by.

You can learn more about Bequia here:

Bequia.net

The Bequia Tourism Association

Wikipedia
Rates
High Season - 1st December to 30th April

2,500 USD a week for 2 guests

3,500 USD a week for 4 guests

4,000 USD a week for 6 guests

Low Season - 1st May to 30th November

2,000 USD a week for 2 guests

2,500 USD a week for 4 guests

3,000 USD a week for 6 guests

One week minimum rentals, please.


Choose Villa Alamanda, Bequia | Unsurpassed Views of Admiralty Bay
Alamanda Villa
Mount Pleasant, Bequia
St. Vincent and the Grenadines
West Indies
Landline: +1 (784) 458-3404
Mobile: +1 (784) 493-0014 or +1 (784) 493-1012
Email:
kingsvillebequia@gmail.com